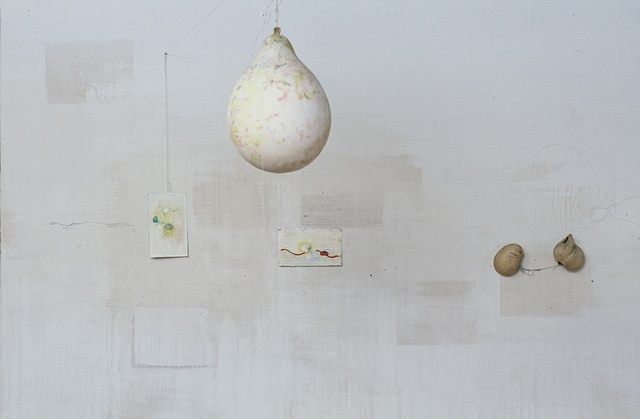 School Days Installation
Wall painted images derived from children's notebooks, Thread, Ceramic & Paper Mache.
When learning to write we tend to try to form the letters perfectly; we attempt to make the correct triangle shape for the letter "A", and the connecting bubbles of "B" are made are made close to a hopeful center. As we become more confident we explore ways of defining our identity through handwriting. Letters can become geometric or rounded shapes that fit together. Eventually writing becomes a tool of convenience and still our hand writing remains an expression of who we are. This pattern of change endures through many aspects of life where there is an intense study of an excising structure, followed by an innovation which expresses our uniqueness.